Create a triple page spread and cover for Time Out Magazines 'Unconventional Travel Destinations'; providing a dynamic design and showing locations in a new light, compared to the usual travel brochures/literature.
Provide a contemporary design for the magazine, reflecting on it's counter-culture title and creating a visual language that speaks to it's demographic, wishing to disconnect from the rest of the world.
The imagery is meant to convey the dream-like scenery of the vast landscapes, whilst also mimicking the reflection of the train car windows.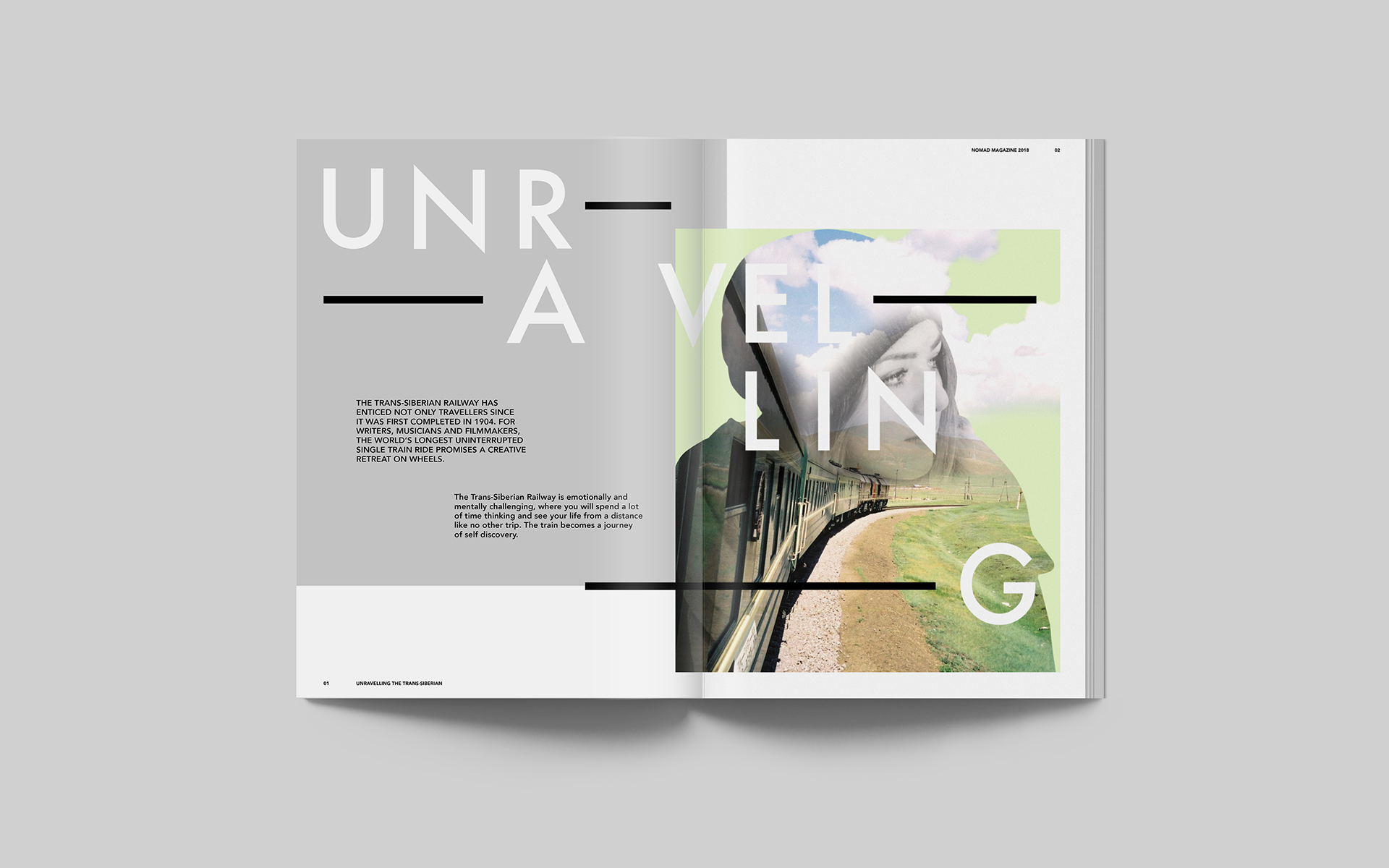 The colours used were to highlight the bright, natural tones of nature, like the golden hours of the sun, the sky, fields and crystal lakes. I wanted to contrast it with the usual dull greys and browns of the mountains and heavy industrial sights of the Trans-Siberian railway.